Hi Leo, Could you please tell us a bit about your background and why did you become a guide?
After high school, from 1979 to 1984 at Split University, I studied the history of art. My personal interest was the history of architecture. Later, my professional career was always about the history of art and architecture. After that, during wartime, I started to work in a newspaper, daily papers, and later in a weekly political magazine as an art director and graphic designer. Simultaneously, I wrote a series of articles on cultural politics, urbanism, and architecture. Finally, after 20 years of a media career, in 2005. I decided to start to work as a tour guide. The main reason for that decision and big change was my passion for heritage.
What are your interests in life, and do you incorporate those in your tours when possible?
In my work as a guide, I combined different experiences from my previous career. That includes knowledge and experience in heritage, history of art, work in media, work as a designer and photographer. Most important is my social experience, I consider myself a product of Mediterranean culture, Anglo-American popular culture, and socialist experience in a socialist country.
One of the best things about guides is that the more layers guides have, the better. What type of guide do you consider yourself to be?
I am a cultural heritage specialist, but naturally, during my performance, I include all my knowledge and different experiences. People have all kinds of different interests, heritage, history, politics, food, wine, boats, sailing and dozens of other things and guides have to be ready for a whole lot of questions. After 15 years of experience as a tour guide, I can conclude that this job is an opportunity to combine all my knowledge and experience.
A lot of our clients are not aware that guides in Croatia have to take tests for each region to become a licensed guide for that particular region. Which regions you are licensed for, and what would be your favorite destinations in those regions?
I am licensed for three regions, Split region, Šibenik region, and Zadar region. Those three regions are placed in a historic region of Dalmatia, now part of the modern state of Croatia. My favorite destination is the old town Split with Diocletian's palace, the most important monument of late Roman architecture.
With your in-depth knowledge of Split, could you share one of many interesting stories of the occult events happening behind the scenes in the Diocletian's Palace?
During the seventeen centuries of Diocletian's palace history, a lot of events happened in the old town Split. I will single out an occult personality of Emperor Diocletian. It is not a well-known fact that the year of the beginning of his rule 284 AD was proclaimed the initial zero year of a new Roman Empire. So it remained until the Early Medieval Ages. It was confirmed Emperor Diocletian respected the cult of Mithraism, even officially, he was proclaimed as the son of Jupiter. Setting up of the square Peristyle and four temples were the stage for very complicated religious ceremonies and festivities. Mithraism, the most popular religion of late Antiquity became one of the sources of inspiration for Christian doctrine and liturgy.
And what is the connection between Diocletian and ancient Egypt and how did so many artifacts from Egypt end up in Diocletian's Palace?
During his 21 year-long rule, Diocletian spent at least three years in Egypt, dealing with uprisings and riots, from south of Egypt to the city of Alexandria. During that war campaign, he was influenced by Egyptian culture and society. The Romans were generally impressed with the great tradition of Egyptian civilization. Therefore, 12 sphinx and a lot of columns as decorative material in Diocletian's palace from Egypt is not a surprise. Red marble columns on Peristyle and porphyry columns in Diocletian's Mausoleum should be singled out.
A little known fact about you is that you are a fantastic drawing artist, covering a lot of the destinations and highlights on our tours. Do you mind sharing one of those drawings with us, and letting us know what it is and why did you decide to draw it?
This is one of my drawings from 2019. The subject is Peristyle, the most important square in Diocletian's Palace in Split. Columns on the drawing are from Egypt, made of red marble from Aswan. In the back is the south part of Peristyle, the Protiron, ceremonial entrance in Diocletian's private chambers. I am a drawing artist and it is part of my interest in heritage, so I draw it on any occasion. The region of Dalmatia is picturesque and rich in motifs. Drawing of architecture and heritage is my favorite activity and fills me with pleasure. It is also the result of my scientific interest in the history of architecture. Last year, the subject of my interest was the opus of famous British architect Robert Adam, father of British classicism. He visited Split in 1757. and that six weeks was later crucial for his future career as an architect and his architectural aesthetics. It is clearly visible on palaces and buildings built in Edinburgh and London at the end of the 18th century.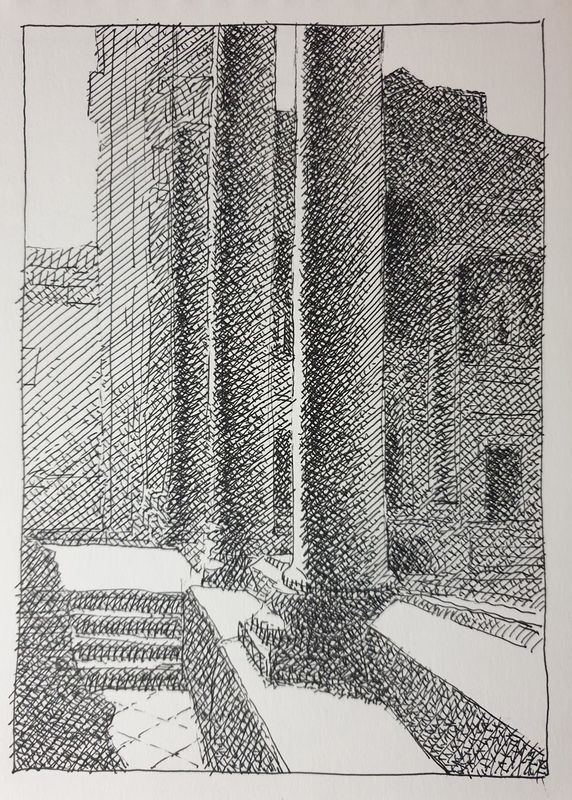 For a lot of people, 2020 was, well, let's call it (un)eventful. How did you spend your 2020?
Part of the answer is in the answer to the previous question. There was not much to work in tourism in 2020, so I was focused on my interest in the history of architecture and drawings. Also, summer was relaxed, I had a long holiday and enjoyed myself on the beach of Firule in Split and my weekend house in Pirovac in Šibenik region.
A hundred years from now what do you think how will people reflect on this period in time we are living in right now?
This is not a simple question and the answer is difficult. Hundred years from now, people will be amazed how civilization has gone through the same mistakes and misconceptions. No one has learned anything from history and we repeat the same mistakes. On the other hand, every day we witness that the world is becoming a better place to live in terms of human rights, women's and minority rights, and technology. Therefore, I hope we can be optimistic about the future!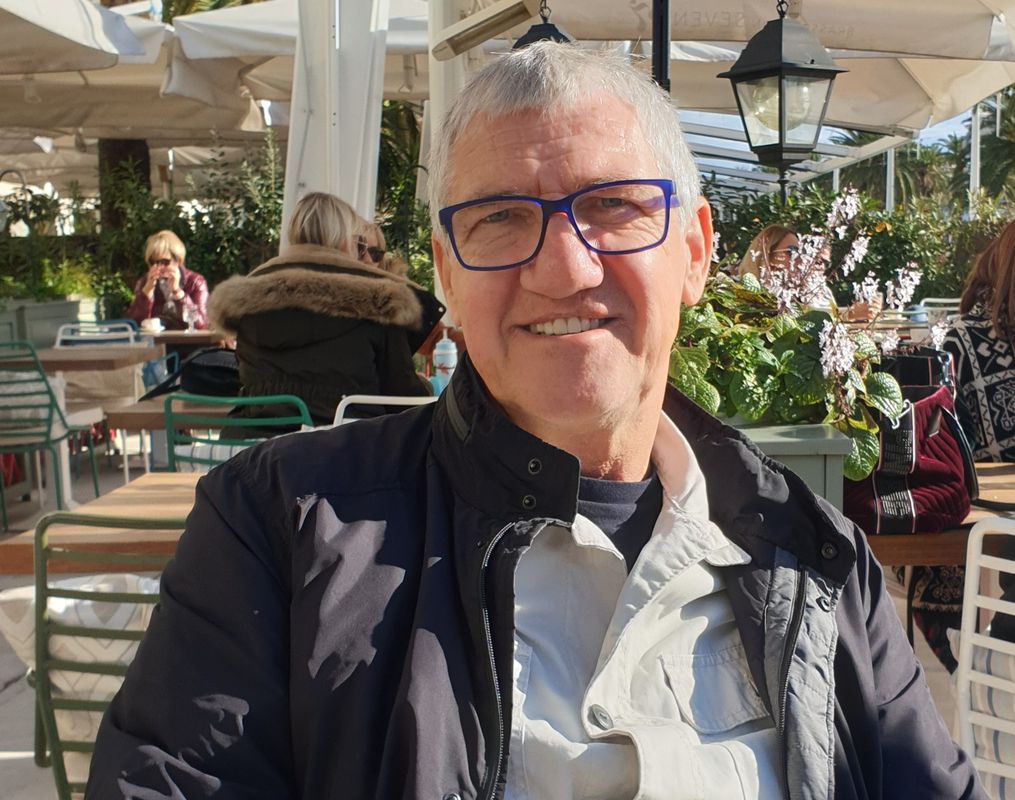 If you would like to find out more about tours with Leo or more of Private Tours in Croatia, please get in touch with us or request a callback, and browse some of the tours we tailor here Private Tours Croatia.