Hi Maja, when it comes to the Istria region you are our top guide. Wherefrom do you draw your passion for tour guiding?
My passion for tour guiding is a blend of my two deep loves: the love for Istria, its history, people, traditions, and the love for travel, foreign languages, and cultures.
You are a multi-language guide. Which languages do you cover as a guide, and is there a background why and how did you learn so many languages?
Apart from Croatian (which is my mother tongue), I speak English, Italian, Spanish, Portuguese and Slovene. I studied Italian and Spanish Language and Literature at the University of Ljubljana, so I learned Slovene too. At that time I wasn't fluent in English and neither in Portuguese. These two languages came later in time after I made educational travels to Great Britain and Brasil.
Some of our clients are unaware that Istria is a bilingual region in Croatia, where Italian and Croatian languages are spoken and used. Could you give us a short crash course in the history of Istria?
Istria has a multi-millennial history and has been under the rule of different powers and states. I'll give you the rundown of the most important ones: before the Roman rule, Istria had been inhabited by the tribe of the Histri for almost 1000 years. The region's name is strictly related to that prehistoric tribe: (H)Istria. The Romans defeated the Histri and conquered Istria in the 1st Century B.C. And that was just the beginning: after the fall of the Western Roman Empire, Istria was ruled by the Byzantines, the Franks, the Venetians (for 500 years! ) and the Austro-Hungarians. After the WWI, following the dissolution of the Austro-Hungarian Empire, Istria was incorporated into the Reign of Italy, remaining its part until the end of WWII, when it was included in Yugoslavia. After the breakup of Yugoslavia in the 90's and the formation of Croatia as an independent state, the Region of Istria is nowadays part of Croatia. As you can see, many different cultures, speaking different languages, have been living here across the centuries. Some of them left more profound traces than others. Nowadays, the majority of Istrians are of Croatian origins, but there is also a considerable number of Istrians of Venetian/Italian origins. Istria's bilingualism reflects the complex intertwining of Slavic and Latin culture across centuries.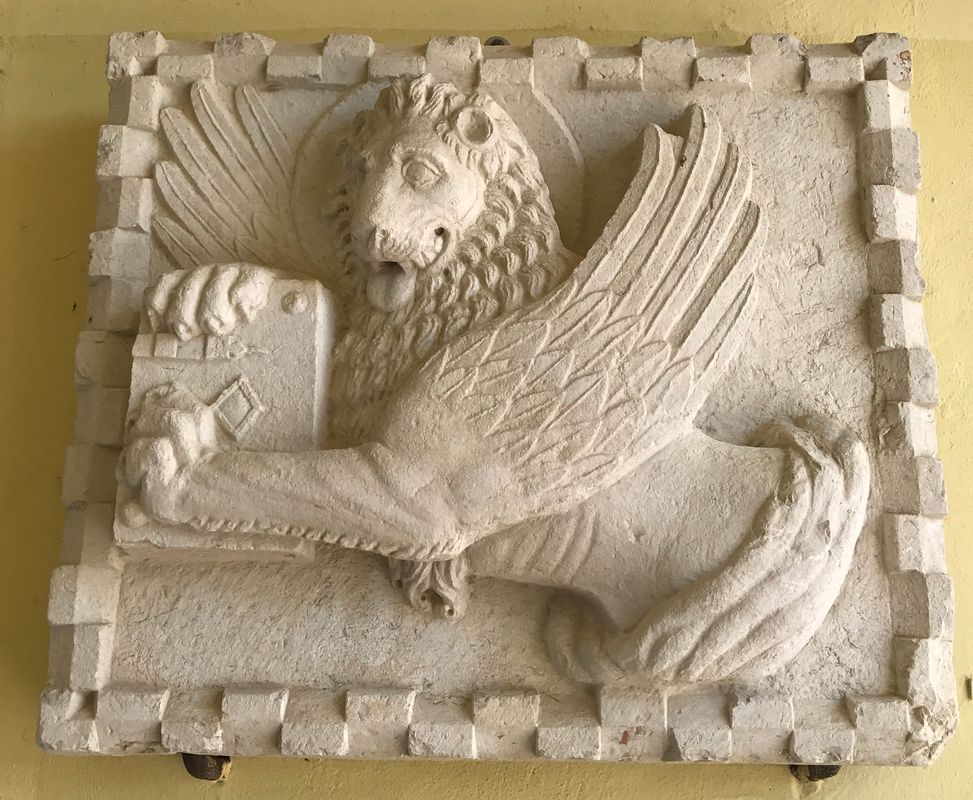 Let's stick with the languages for now. Our clients regularly report back to us that while being on a private tour with you not only they get an in-depth knowledge of the history, way of life, but that you also teach them some Croatian words. How hard is it for them to pronounce Croatian, and what are the words they are most interested in?
At first, when I make a promise that I'll teach them how to read/pronounce Croatian in about 10 minutes, I often see the incredulity in the guest's eyes. But then, soon after we start with the sounds, the clients realize how quickly they progress.... and it's also a loooooot of fun! For the majority of the guests, the most difficult sound is a "rolled r", and the pronunciation of certain combined sounds. But I'm always fascinated by how guests are doing well at pronouncing Croatian words! And when they learn the phrase "Moj hrvatski je savršen".... well, I remain speechless - and happy!
Istria is also known as Terra Magica, what is the origin of that nickname?
The Istrian peninsula was known to the Romans as the Terra Magica - a magic land. And these two words still perfectly describes today's Istria: a magic mosaic of history and unspoiled nature, millennial coastal towns, medieval hilltop villages, vineyards, olive groves, meadows, and forests. I would also add: welcoming people and good food.
Any folk legends to mention which are in line with the Terra Magica nickname?
My favorite legend is the legend about the construction of the Roman Amphitheater in Pula, the capital of Istria. The legend has it that a group of fairies decided to build a shining oval-shaped white stone building. Having just one night to build it, the fairies worked really hard. As they were creatures of the night, the first sunlight made them vanish, and the Amphitheater remained incomplete and without the roof.
What are your passions in life besides guiding?
One of my passions is taking care of my olive trees. I love nature, long walks and very much enjoy reading, especially about history. But, my greatest passion has always been related to foreign languages and contact with people from all over the world. This is why being a tour guide comes naturally and absolutely enjoyable to me.
Istria is one of the top regions in the world when it comes to high-quality olive oil production, you also have olives and produce it as well. Tell us a bit about it, do you send your oil to contests, or is it just something you indulge in for your own satisfaction?
When I inherited a small olive grove from my father, a whole new world opened to me. Growing olives along with my husband, making our own organic extra virgin olive become my other big passion. Being in contact with nature and able to participate in all production stages (from the tree to the bottle) is an incredible experience and source of joy! And I can always be sure that our olive oil is of the best quality. We don't sell it, it is just for our personal use. In periods when we obtain more oil than we can consume, we are happy to give it as a present to friends.
Food is one of the main strengths of Istria as a region, which ingredients and specialties would you point out as a must-try while visiting?
These are my Top Four I'd recommend everyone to try while in ISTRIA: truffles, extra virgin olive oil, Malvazija wine, dry-cured ham (Istrian "prosciutto").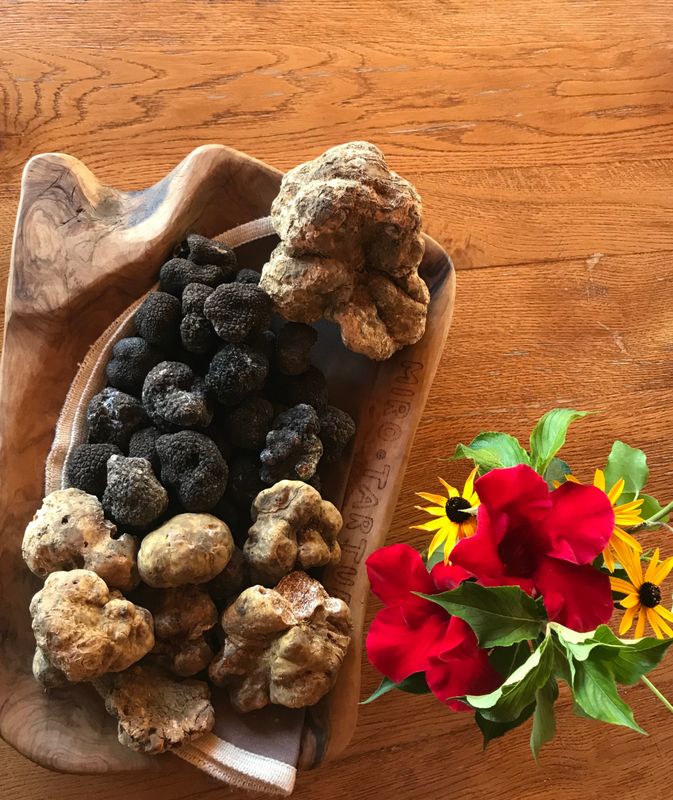 At one point during the pandemics, Istria was marked as the only green region in the EU, when it came to the number of cases per capita, and overall has the best track record in Croatia fighting COVID19. Do you feel that this is down to the mentality of the people or the applied measures?
Probably it's due to the best combination of both.
How did you spend your 2020? Any new hobbies or languages under your belt now?
My 2020 was, like probably for many of us, an unexpected stop that brought some negative and some positive things. To me, it gave the possibility of taking advantage of found time: for myself, for people, and things I care about. There is one thing that I missed a lot, though: a contact with guests visiting Istria. I really, really look forward to new travelers as soon be possible again!